Avineon started its engineering services back in 2002, focusing on 2D drafting and 3D modeling services primarily to oil and gas industries. Back then, when we had just started with limited technical resources, reaching out to clients was difficult without full-fledged references or a testimonial. Business visits were not so frequent since getting visas used to take a considerable amount of time due to limited connectivity to the travel destinations.
Thankfully, when we started, competition was not as stiff in the engineering design services industry as it is now. My previous association with a product-based software company from within a similar industry helped to generate our initial business. I started with most of the documentation work along with the business development activities like lead generation through field visits and telecalls on a regular basis. Slowly, and with time, our engineering team grew and began to operate from two different locations in Hyderabad..

"Two decades hence, we are now serving 300+ clients around the world, providing multi-disciplinary design and detail engineering services to a major clientele across the globe."
Two decades hence, we are now serving 300+ clients around the world, providing multi-disciplinary design and detail engineering services to a major clientele across the globe. We build our engineering services team by adding additional portfolios every few years, starting with piping and mechanical, structural and civil, and electrical and instrumentation, and then moving to large multi-disciplinary detail engineering design contracts across the industries of oil and gas, refinery and petrochemicals, power, air separation, etc.,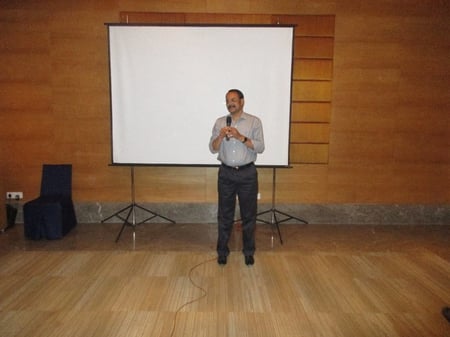 Our focus has always been to provide value to our customers and build long-term relationships with them. I have learnt how difficult it is to build great relationships and I value those I have with high regard, whether it concerns a customer, a colleague, a friend, or a family member.
We get continuous inquiries from long-standing customers, and in many cases our customers recommend us as a valuable engineering partner when they join new organizations.
Every major achievement of my professional career within Avineon was possible due to the support of a great team and our esteemed customers who relied on us and trusted us over the years.
We faced many challenges as we started growing our business; competition has significantly increased in the oil and gas engineering design services industry during the past five years. Challenges are an ever-existing phenomenon and, over the years, I have learnt that it is important to anticipate, and get ahead of the challenge before it hits us hard.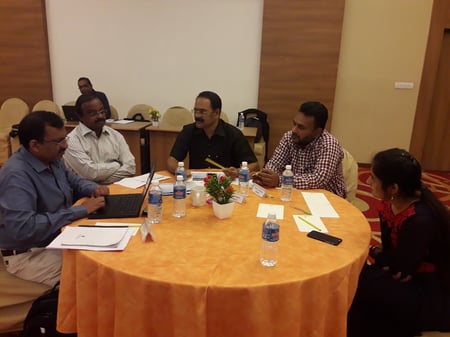 As an organization, we, on the one, hand invested in experienced and skilled manpower and, on the other hand, in owning perpetual licenses of industry leading software tools and establishing long-term relationships with our software vendors for both technology transfer and support.
We, in addition, adopted new technologies, scaled up the value chain, brought multi-disciplinary engineering teams under one roof, which facilitated inter-disciplinary co-ordination, and signed multi-year contracts with various clients for providing pre-bid engineering, detail engineering and as-built services. With all these proactive measures taken, our customers continue to rely on us as a trusted engineering partner with the ability to execute large and complex engineering design projects.
The onset of the pandemic has brought a significant change to the way we operate our business. We managed to successfully set up the WFH infrastructure very quickly and seamlessly adapted to the "new normal" within a week's time to ensure business continuity. With the help of technology, we can now serve our clients anywhere, anytime. Now, with vaccination drives and proper COVID control measures, we foresee business steadily coming back to normal while we will adapt a hybrid approach of staying connected with our clients through both offline and online channels.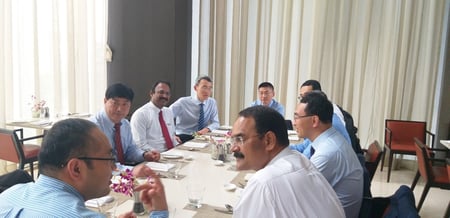 Major technological advancements in cloud computing have enabled engineering teams to collaborate across the globe and, more importantly, access and review most up-to-date engineering designs, facilitating prompt decision making. Also, the application of IoT, and data analytics coming from both inside and outside plant assets, has begun to provide greater visibility to real-time design performance, which helps engineers to further enhance design basis understanding and even support operations during operation phases.
The exponential growth in technologies like RPA, AI/ML and Deep Learning, coupled with the multitude of data coming from IoT devices, will be the next big game changer for engineering. Alternative Energies are a focus and a mandate that will bring engineers around the world together to work on this in the future. This time, the design basis will include a whole lot of insight gained from everything we have engineered, assessed, and fine-tuned through the application of technology, which will lead the way towards a sustainable, clean, and green energy future.