McLean, Virginia October 20, 2021 Avineon, Inc. (Avineon), a global provider of spatial intelligence, digital modernization, and engineering support services, is pleased to announce its recognition by AVEVA as a Registered System Integrator.
This AVEVA registration recognizes Avineon as an authorized system integrator having demonstrated successful execution of large and complex projects with utilities and owner operated companies. Avineon has experience working with various AVEVA products for more than a decade and achieved multiple accolades from customers who have successfully implemented the AVEVA solution.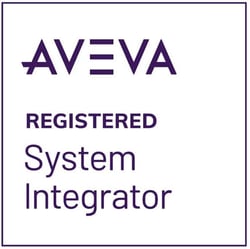 Tim Black, the Global SI Program Director of AVEVA, said "Congratulations on your recent appointment to the AVEVA Partner Network as a Registered System Integrator. On behalf of the AVEVA System Integrator program, we look forward to working with you and your local distributor to build your business and expertise within the AVEVA portfolio."
"This partnership reflects Avineon's commitment to the support and market of AVEVA products with the large utilities and energy companies," said Joel Campbell, Avineon's Senior Vice President - Commercial Systems. "Our leadership has encouraged our employees to pursue new AVEVA training and expertise required to complete large complex projects. Our consultants and employees have responded with enthusiasm in helping our customers get the most of their investments in AVEVA technology."
About Avineon®
Avineon, Inc. was founded to help you Visualize IT and See IT Through. Since 1992, our customers have relied on us to deliver high quality and value in digital modernization, spatial intelligence, and engineering support solutions. We offer state of the art information management support that improves execution of mission-critical tasks for electric, gas, water, wastewater, telecommunication, transportation, restaurant, real estate, and government customers. With headquarters in McLean, Virginia and offices in Florida, Michigan, Canada, Europe, India, and the Middle East, we stand ready to apply our CMMI Maturity Level 3 (DEV/SVC) and ISO 9001:2015 compliant processes for the benefit of your organization. For more information, please visit www.avineon.com.
About AVEVA
AVEVA, a global leader in industrial software, drives digital transformation for industrial organizations managing complex operational processes. Through performance intelligence, AVEVA connects the power of information and artificial intelligence (AI) with human insight, to enable faster and more precise decision making, helping industries to boost operational delivery and sustainability. AVEVA's cloud-enabled operational data management, combined with software that spans design, engineering and operations, asset performance, monitoring, and control solutions delivers proven business value and outcomes to over 20,000 customers worldwide, supported by the largest industrial software ecosystem, including 5,500 partners and 5,700 certified developers. AVEVA is headquartered in Cambridge, UK, with over 6,000 employees at 90 locations in more than 40 countries.