Across the globe, the trend towards 3D city modeling is gaining traction. More and more cities consider a 3D city model a common geospatial asset, or even a vital component of contemporary city management. An accurate 3D model of a city allows efficient decision making in matters of urban planning, safety, energy efficiency, mobility, tourism, etc. by combining a realistic visualization of the cities' buildings and (public) infrastructure, with accurate calculations based on the 3D geometry.
3D City Models
In its essence, a 3D city model is a virtual representation of a (part of a) city, including buildings, vegetation, infrastructure, and landscape elements. The applications of 3D city models are ample, unlocking a wide variety of new possibilities:
Improve your city marketing by visualizing your buildings and infrastructure in 3D;

Enhance your urban planning by investigating the impact of urban development on the existing neighborhood (e.g. shade, line of sight, general appearance, etc.);

Make informed decisions by simulating and visualizing potential developments for open spaces;




Improve residential safety by determining the best locations to place cameras through line of sight analysis;




Establish one-step ahead emergency plans by simulating and visualizing the effects of power failures, fires, floods, etc.;




Calculate the costs and yield of energy-saving measures for both individual buildings or entire neighborhoods;




Follow-up on planned renovations through easy to interpret dashboards that combine the 3D map with tabular and graph information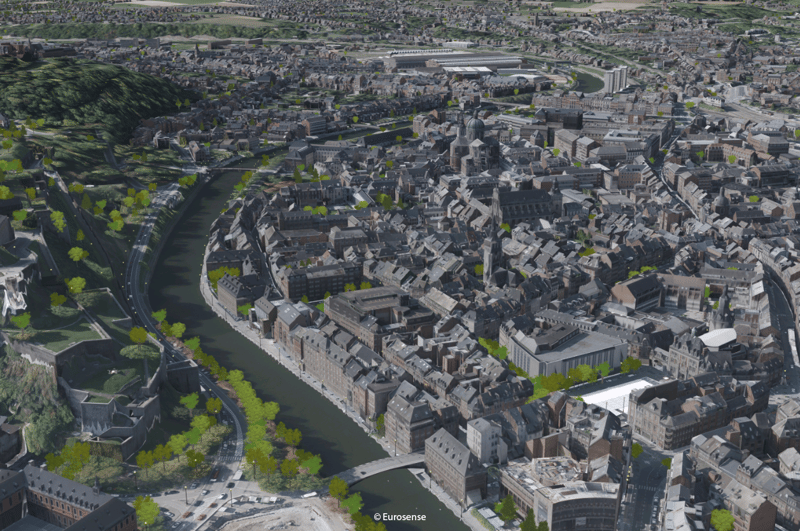 The Digital Twin
Having a 3D model is nice, but making actual use of it requires a secure environment in which you can access and operate the model. Such an environment is called a "Digital Twin".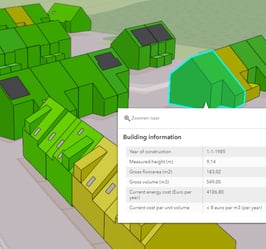 A digital twin typically consists of a central database that stores the 3D model and any associated information, a web-environment for fast visualization and usage of the 3D model, and the processes to connect the two.
It's an easily scalable, protected environment, which can, depending on your own IT-environment, be on-premise, or in the cloud.

The digital twin also typically supports different roles for different users, such as city officials with different roles, but also e.g. residents of the city. Each of the users can only make use of the functionality that was assigned to their specific role.
Belgium in 3D
The "Bel 3D" (or "Belgium in 3D") initiative originated from the existing need in the Belgian market for an easily accessible, manageable, and accurate 3D digital twin. Therefore, Avineon and Eurosense, two leading Belgian geo-ict companies, decided to collaborate together to offer a complete solution, including:
The collection of the source data (stereo, oblique, and LiDAR);

The modeling of the 3D buildings and infrastructure according to CityGML2.0 specifications, offering different possibilities in terms of level of detail (LoD);

The disclosure of the 3D model to the users.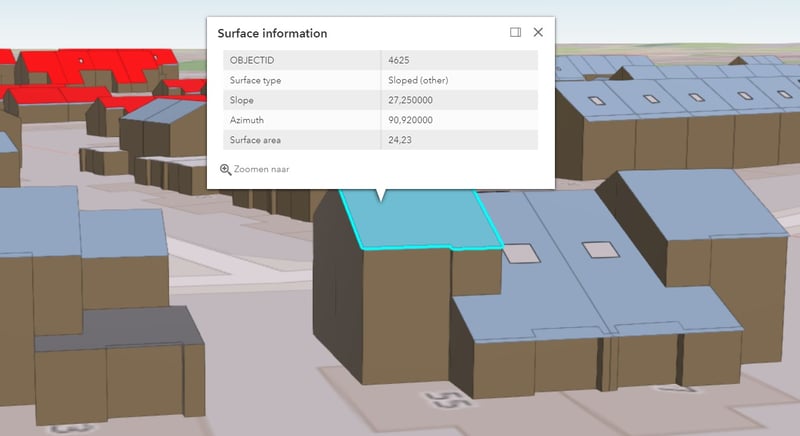 All steps in the process are perfectly aligned, resulting in an easy-to-manage 3D model, developed according to international OGC-standards and respecting the most recent specifications.

In Bel3D, the proposed model is an LoD2 model with extensions including geometry of windows, chimneys, solar panels, and the results of energy calculation modules of our partners. It is embedded into the DTM and hosted in a secure environment. As such, we can supply you with an accurate, up-to-date, digital replica of your city or infrastructure, to which information can be added as applications grow :
Directly accessible for employees and residents;

With own management options, but securely hosted for you;

A clear simplification of reality with new analytics and applications in the fields of spatial planning, energy management, marketing, or risk analysis, ultimately resulting in an improved decision making.

Get Started
Are you interested in what a high-quality 3D city or infrastructure model can do for your organization? Visit the "Bel3D" website, or contact us for more information, and start planning for the Belgium of tomorrow.