Interest in digital twin technology has grown steadily in recent years, according to data from Google Trends. In addition, I myself get more and more questions from customers who are curious about the possibilities. From Avineon, we notice that this interest goes hand-in-hand with the desire to do next-level city marketing. In this blog, I will tell you more about the possibilities that digital twins offer to put your municipality in the spotlight in a positive way.
This blog is the first in a series of two blogs in which I elaborate on three common reasons for having a digital twin of a city developed:
For the purpose of city marketing;
From a need that arose from the GIS department.
Goals of city marketing
City marketing serves a number of purposes: engaging residents and businesses and, as a side benefit, encouraging residents to buy locally. In addition, municipalities try to attract new residents and businesses and keep the city's image in their own hands as much as possible. In the end, a municipality is also a brand, and the civil servant anno 2023 realises this all too well.
Look at the social channels of municipalities like Amsterdam and Utrecht and you see two things: people who make the city and beautiful places that characterise the city. Often a combination of both. Visual content is absorbed 600,000 times faster than text. Besides, images inspire your visitor more easily, and as with any form of marketing, city marketing stands or falls on whether or not it inspires your visitors. Be honest: what could be more inspiring than a 3D model of your own city?
Groningen in 3D
Avineon developed a 3d digital twin for the municipality of Groningen. There were several reasons to develop a digital twin, including the promotion of citizen participation. As with many projects, city marketing is never an end in itself, it is always accompanied by objectives related to the other reasons I mentioned at the beginning of this blog. I won't go too deep into the technical details of this project in this blog. For that, download our user case, everything is detailed there!
The images below show you a 3d visualisation of well-known cultural spots in Groningen.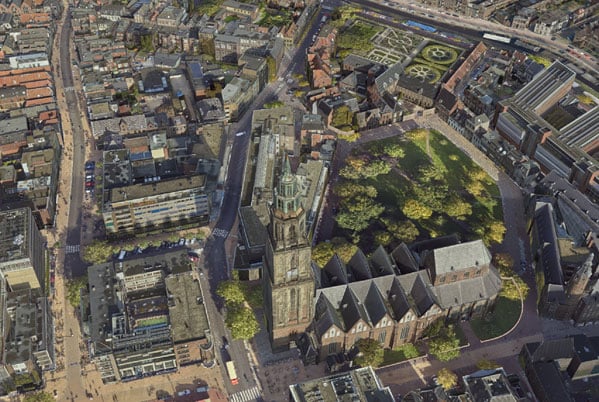 Martinitoren. Groningen's landmark.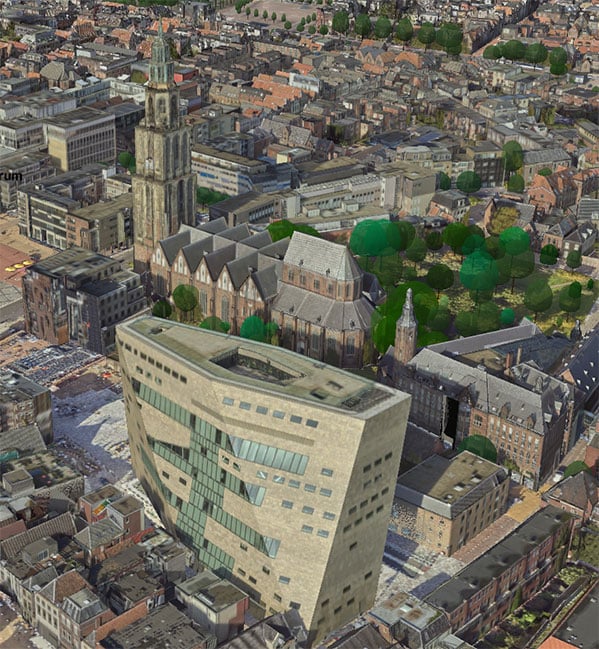 Culture Warehouse Forum, Groningen's new landmark.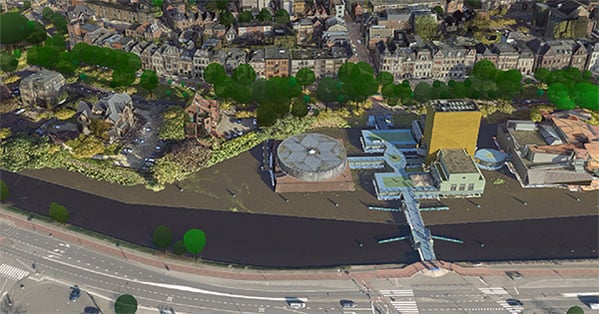 The Groninger Museum: another real tourist attraction
What can digital twins do for city marketing?
Imagine a future citizen getting a digital tour of your city centre and, in the process, being able to immediately see whether the restaurant on the corner still has tables free. Or that an entrepreneur can see that the bridge to the city centre is open and that he had better let his van out for 15 minutes with a delivery. Let me stress that technically almost anything is already possible. Linking with open data for restaurant information, for example. Or connecting the live behaviour of an object to that of a virtual object.
Do you have an innovative idea you would like to spar about without any obligation? Please contact me!